The Colour…
"Pantone is pleased to announce PANTONE 15-5519 Turquoise, an inviting, luminous hue, as the Colour of the Year for 2010. Combining the serene qualities of blue and the invigorating aspects of green, Turquoise inspires thoughts of soothing, tropical waters and a comforting escape from the everyday troubles of the world, while at the same time restoring our sense of wellbeing."
If you didn't quite (want to) catch that, here it is again in my talk:
Pantone has announced a bunch of numbers as their colour of the year. But apparently we won't be walking around wearing clothes covered in numbers looking like we've been viciously attacked by Carol Vorderman. These numbers in fact are just a cataloguing number for those with somewhat of a colour fetish. The colour you need to know is TURQUOISE.

Much like a trend for 2010 (which I will discuss later in the article), this colour is designed to emanate feelings of a tropical paradise. The Bahamas, Marrakesh or in tough times; LIDL.
I have to admit, I am a lot more relieved at this year's colour choice. I hardly embraced last year's pick which they described as "Best illustrated by the abundant flowers of the Mimosa tree" – if I wanted to look like a tree I would have got a part in the Wizard of Oz ta.
Mimosa was an off-yellow, no exotic lovelies here. No tropical beaches, just Tropicana. I think it is safe to say that last year's selection was not well received. But that is all going to change for 2010!
Already high street and online retailers are tailoring the Turquoise into their new lines and it couldn't have been a better choice to tie in with SS10's top trend.
The Trend…
One to watch out for in SS10 is the 'Global Traveller' trend. This trend is based around the same concept as the Pantone colour choice. A mish-mash of prints from Hawaiian to tropical – all keeping to an eccentric colour palette.
Who likes short shorts? This trend! Tailored shorts have always been easy to come by since the short suit become hot. But now more than ever you will be seeing those shorts in a host of colours, all which will look great in the summer sun (don't sneer!) Need I tell you what colour to buy them in?
The great thing about this year's Pantone colour choice is how well it ties in with this trend. You can put Turquoise in your plimsolls or flip flops, in your tailored shorts, in your belt, in your t-shirt, in your shirt or in your hat! Turquoise, unlike previous years colour choices (ahem Mimosa) goes with everything and being such a versatile colour I predict we're in for a good SS10!
Don't be disheartened if you check your favourite store to find a limited number of Turquoise or Global Traveller products. Many are still in press release stage and the only way to see it is to, well… be the press. I am not the press but luckily for you they didn't see me hiding under that pile of clothes. So here are my top Turquoise pieces so far to compliment Pantone 15-55199375642781274361841734581247215 (yeah, that one).
Turquoise Picks…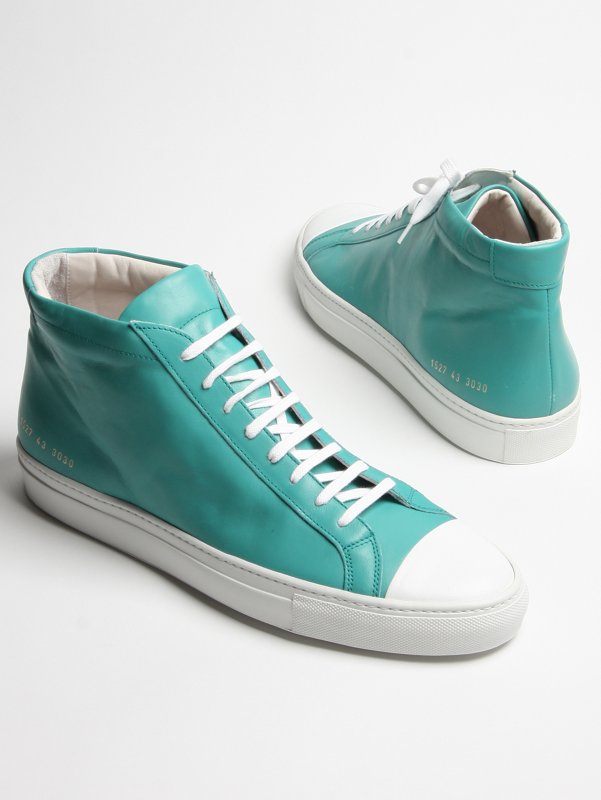 <a href="http://click.linksynergy.com/fs-bin/click?id=QmrL3jZ9kXA&subid=&offerid=186561.1&type=10&tmpid=5135&RD_PARM1=http%3A%2F%2Fwww.asos.com%2F&RD_PARM2=Pants-To-Poverty%2FPants-To-Poverty-Tutti-Fruity-Turquoise-Trunks%2FProd%2Fpgeproduct.aspx%3Fiid%3D886690″ target="_blank" rel="nofollow">
If these are the products only available now, I can't wait to see what the SS10 collections have in store for us!
Before I go I will say this: if you don't like Turquoise, rip this article up. Oh wait its online, well throw your laptop… no that's not a good idea. Close the page! NO NOT YET! There is no point wearing a colour you don't like (ever heard of Mimosa?) you won't be off trend because the trend is how you interpret it. You can still rock the Global Traveller look using other colours such as browns and blues, and acid washed colours such as red and purples. Or find a style that suits you. The other key trends appearing this year are so diverse there is bound to be one that suits you!
Keep checking back on Fashionbeans.com for articles on those upcoming trends where I will walk you through the concept, the style, the colours & how to wear the trend. For now, keep it trendy Fashion Beaners!
Luke