Introduction
Time to be shady about events.
It happens twice every year, four if you're a real stickler, but leave the pedantic geography teacher at the door. I'm talking about seasonal change. No matter how prepared you anticipate you are; you never are. The first day that the sun arrives is the day it all goes tits up.
You end up fighting with the single Mum holstering two melting, sticky ice lollies for the best spot on the green. She, at the same time, seems to be employing her shins to carry her two brats from; both of whom are in equal stickiness. The sun, in all its rarity seems to bring about a plunder of nostalgia amongst middle aged men turning the park into Vietnam with Frisbees and badly monitored chest hair. And you can't help but notice the whale from across the way that may as well sun-screen her back with a paste brush for efficiency. But don't worry about that just yet. It is not of course until you stand in complete cynicism of your Summer wardrobe that you realise "you weren't ready were you?"
A true gentleman would approach his Summer wardrobe the same as he would his Winter: with care and intelligence and with a heavy advancement about it. He would define who he is, who he wants to be, what trend he will emanate. He would write all of this down. Then he would throw it away.
A man who carries himself with dignity and pride will define who he is through his actions. He will only want to be who he has become. And he will characterise the trend, not allow the trend to characterise him.

In the first of all that is summer essential, I will be showing you how to fashion sunglasses, for your style, for your trend and most importantly, for your face shape. If you are going to do something, do it with effort (and a little bit of flamboyance). A man who gives anything less than his all deserves nothing more than a brisk encounter with a cigarette lighter. Too far?
A man who puts on sunglasses is hiding something.
A man who wears sunglasses is telling you something.
But a man who wears sunglasses correctly is showing you something. Style.
WWII may have been an event you failed to attend. Top gun may have been the best film you never sat through. James Dean's fame, Jacqui Onassis' style and John Lennon's drug abuse might just be a smudge on your page of history. But all these events, people and places epitomise the iconic eyewear of modern fashion. And they didn't get there by wearing the wrong shades.
Arguably, the key looks for SS10 are more diverse than they have ever been in past years. There has never been a bigger gap for error. And never a better time to educate yourself.
Anatomy
This is one anatomy class you can't fall asleep in; or giggle at for that matter, unless you're into that sort of thing in which case – stay away from my Ray Bans! I just wanted to point out that if no one compliments my anatomical drawing, I will resign from FashionBeans!
Here is all the nooks and crannies of the classic eye suave:
Lens
Rim/ Frame
Bridge
Bar
End piece
Temple
Pad plate
Nose pad
Are you chewing gum? Yes you! Right, up to the front of the class… spit it out! Now go sit down. And your shoes suck by the way! Anyone else think I shouldn't become a teacher?
1. Round Face
Now you don't need to measure your face to be a part of this category (nor any of them really for that matter). The round face shape is an instantly recognisable attribute. Soft, curved lines being similar width to its length; this face shape has no harsh angles and is visible in celebrities such as Elijah Wood and Jack Black. With any face shape, when it comes to glasses you want to counteract the shape of your face.
Understanding this is the first step is choosing the right sunglasses. If you mimic your face shape within the glasses you will accentuate the longer/shorter/rounder features and ultimately end up with a face that looks like it really shouldn't.
With the round face, the clue is in the name. For a round face you want to favour straight lines. This will relax the curvature of your face and add definitive to your silhouette. Avoid smaller, circular frame that exaggerate the natural curves of your face and instead go for the wider sort.
Here is my 'round face' summer essentials look book:
2. Diamond Face
This is a shape often favoured by designers and models for its sharp lines, defined silhouette and high cheek bones. This of course, like all shapes, does not come without its setbacks.
If you took note in the opening shape you will be screaming profanities at the screen by now. The best way to counteract the harsh diamond shaped face with sunglasses is to soften it. The instant appeal of many diamond-face carriers is to round off their face with circular lens. The much sought-after cheek bones of this structure make this a very unwise idea indeed.
Instead, use soft square frames and focus your attention on the fit. The outer most part of the glasses should be no wider than your prominent cheek bones. This will avoid drawing claim to the widest part of your face and in turn making it wider and disproportionate.
The essential diamond face look book is essentially… a little like this:
3. Oblong Face
In case you missed year 3 maths, oblong shapes tend to be long and thin. Well I say 'tend to be', they are! The perfect example of this face is Johnny Depp. However, Depp is one of the few celebrities who appear to fair well when it comes to spec-choices. Many celebs overlook the aid of the stylist they deny having when operations move into this department. So if you see any A-listers wandering round your way, politely redirect them to this page.
The aim with the oblong face is to widen the centre most width and balance the length. This can easily be done by employing the use of careful framing. Select frames that do not reach past the side of your head. A common misjudgement when trying to widen a face is to fashion the widest potential frames. Overhanging the face will only overpower and in fact thin the face further.
Rectangular frames are the choice when balancing length and take note of the bridge (refer to the anatomy students). A low sitting bridge will help shorten your nose which is often a prominent feature is oblong faces.
Here is how to rock shades with an oblong face:
<a href="http://click.linksynergy.com/fs-bin/click?id=QmrL3jZ9kXA&subid=&offerid=186561.1&type=10&tmpid=5135&RD_PARM1=http%3A%2F%2Fwww.asos.com%2F&RD_PARM2=Oakley%2FOakley-Jupiter-Sunglasses%2FProd%2Fpgeproduct.aspx%3Fiid%3D1058107%2526cid%3D6519%2526sh%3D0%2526pge%3D0%2526pgesize%3D200%2526sort%3D-1%2526clr%3DClear%252fViolet" target="_blank" rel="nofollow">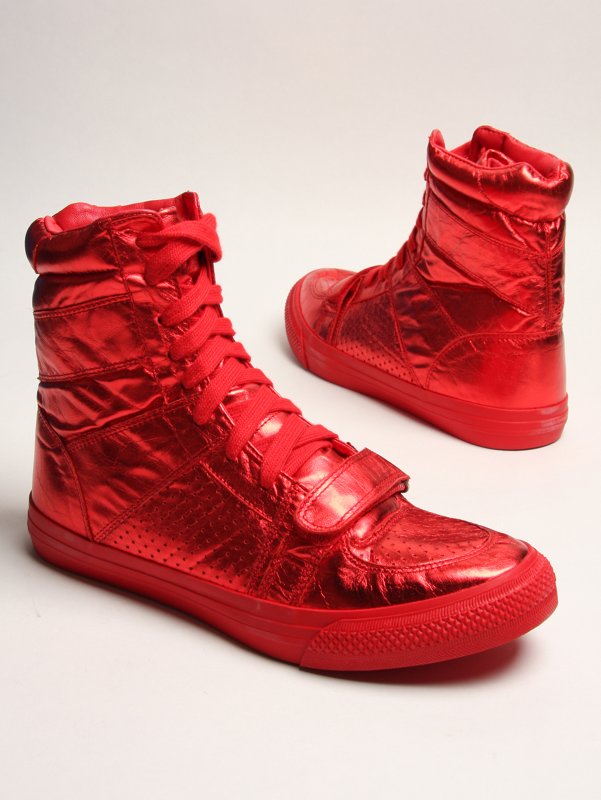 4. Square Face
I hope by now you're getting the hang of this and if we haven't already covered your face shape, you have a good idea of what's in store! Up next is the dominating square face. This can appear aggressive and overpowering so with sunglasses not only are you adapting the face shapes but in fact changing its appearance. This shape is characterised by the likes of Channing Tatum and is often the sought-after shape.
Wide cheekbones, a strong jaw line and a broad forehead are on the menu for this shape. If this sounds like you then you need to occupy curved or round frame glasses for your spectacles of choice. This will add softer lines to your look and leaves you with some great choices when it comes to your summer essentials shopping. Utter the word sunglasses and have the word Ray Ban thrown back at you almost instantly. Ray Bans new shape look is perfect for this face shape so there is currently a few hundred readers screaming 'we hate you' to all your square-facers out there!
From square to round and how to wear it:
5. Oval Face
I left this shape till last on purpose. For this shaped face read looks 1, 2, 3 & 4 again…
The Oval shape is the only shape where all the rules and none of the rules apply. This face is symmetrically balanced and equally proportioned allowing you to carry off any style you like. To those who were hoping for a few choice words, some guidance and wisdom (firstly what are you doing reading my articles?) I will say this. There is no style for you to favour but if you wish to maintain the proportionate and symmetrical look of your face, even when rocking glasses, square frames, round lens and high temples. Because you are balancing out of all the possibilities, you maintain the structure your face provided.
Now enough gloating, you can still take note from the oval shape look book:
A little something for the class
Before I love and leave you for another week and you sneer at every oval faced person you greet. I wanted to give you a few last choice NON NEGOTIABLE RULES:
As with clothes, fit is key. Your eye should be positioned in the centre of the lens; horizontally and vertically. This is the same no matter what your face shape is. Shy away from buying too many sunglasses online to avoid a poor fit.
The frame should follow the line of your eyebrow (just because aviators have a 'bar' –this is no cause for monobrow.) And you should never be able to see your brow above the frame.
Warm skin tones suit warm colours such as tan, gold and red.
Cool skins tones suit cool colours such as white, black and silver.
Punching someone in their oval face won't change yours…
Sunglasses-Shop.co.uk
This guide was based on research done by our friends at the Sunglasses-Shop.co.uk. They have one of the largest ranges on designer sunglasses available on the internet. Check them out today.